The Ships are always there

The Ships are always there is a series of works that explores and responds to my three main interests which are as follows:
work that reflects process
work that responds to the zeitgeist
work that is peripatetic in nature, i.e. work that is ephemeral in its visual structure and can easily be transported or (re)constructed
I would describe the works as interventions that take on different art forms depending on what I feel fits best. There is no concrete adjoining idea or concept apart from the fact that each work responds to a particular place or circumstances and can be installed and constructed/re-constructed easily. A lot of the time the works are quite minimal in nature.
As the concept of this series of works is still in its infancy, I will be re-writing this statement over and over during the coming months or even years. As for the title, the ships suggest a constant in life, a sort of anchor point that helps me navigate through life. I find anchor points very important. I see such constants/anchor points in the basic makeup and construction of work which I want to lay bare, i.e. make visible and incorporate in the visual aspect of the work, not hiding anything. I think there is a certain honesty about work that is 'naked' and doesn't attempt to be bigger than what it is made of.
Chronological list of works
work 01:
It takes five minute to change the world. Simply place yourself in a corner and find the rhythm. Clap-clap and the sound of a train.
Cello Factory, Waterloo, London, 1 June 2017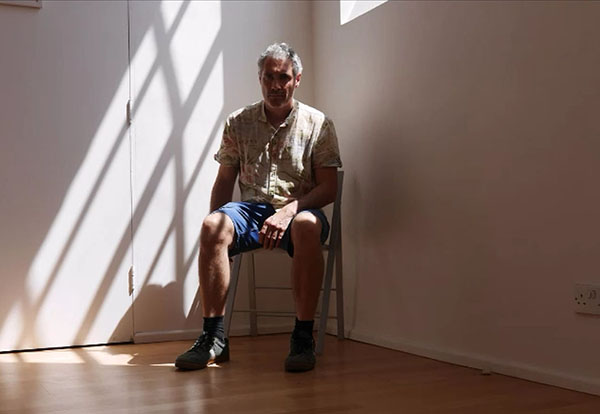 work 02: The reverse forward direction manifested in a drawing overlooked by approximately 80 artists
Royal York Mansions, Margate, 8 July 2017